Skip over navigation
Butch's Den - Room L60
COVID-19 Notice for Reservable Spaces
The Scheduling Office will adhere to federal, state and local government and department of health policies regarding events, meetings, and other gatherings. We may be limited in the capacity and/or types of set ups that can be allowed for each space.  We understand that policies for gatherings may change drastically between now and your reservation date. At a later date if it is determined that your event would not be possible, you may cancel your reservation without penalty.
Features
Computers, On Request
Seating, Moveable
Banquet Seating @ Rounds
Capacity: 86
A popular layout for RSO dinners and departmental lunches for 50-100 people.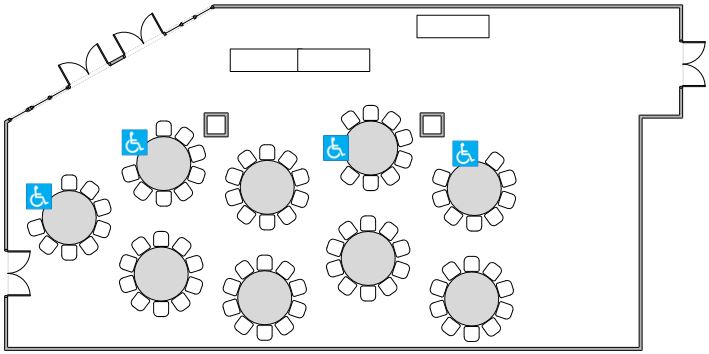 Banquet Seating @ Rectangles
Capacity: 132
Traditional rectangle banquet table seating for 132.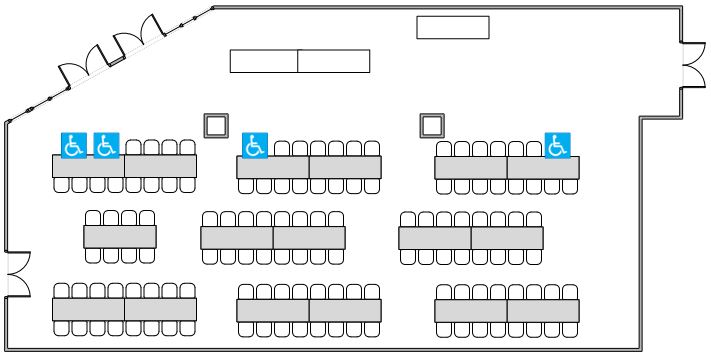 Expo Fair
Capacity: 14
Info fair arrangement for up to 14 tables. Smaller versions are often requested for various awareness week events.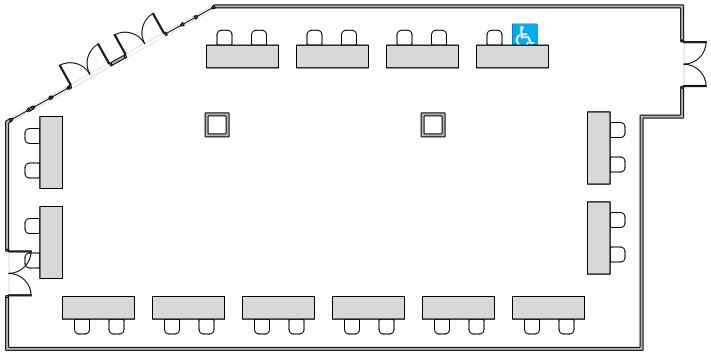 Empty
Capacity: 150
Open floor space for event rehearsals, demonstrations and brief gatherings.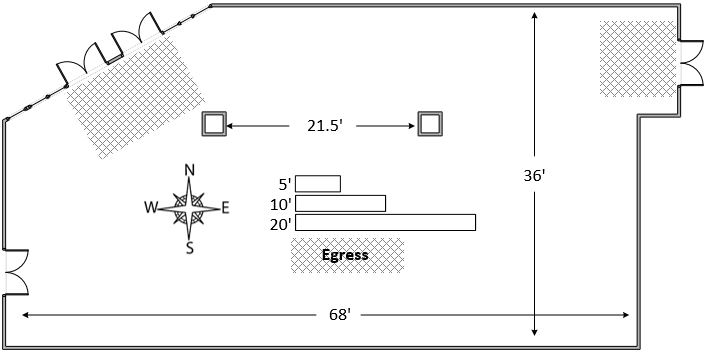 Rows Of Chairs
Capacity: 154
Theater seating for 154 works nicely for your guest speakers in this venue.